Home
WELCOME TO NGATI KAHU HAUORA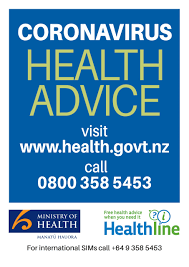 If you are concerned about Coronavirus (COVID-19) or have developed symptoms of fever, cough, shortness of breath or a sore throat, please phone the Coronavirus information line on 0800 358 5453 they will give you the latest medical advice.
Do not attend the medical centre if you have visited the countries or areas of concern or been exposed to anyone else with Coronavirus.
Please stay at home and you can call us on 0800760160 for further advice.
MISSION
Te Whare Hauora o Ngati Kahu 2000 (Ki Tauranga) Society Incorporated team provides quality GP care and other support through a Holistic approach ki te taha hinengaro, te taha wairua, te taha tinana, te taha whanau me nga uri o te hapu katoa.
VISION
To be a leader in "Hauora Maori" in the Western Bay of Plenty and to be recognised for high standard of care, quality and support.
Te Whare Hauora o Ngati Kahu 2000 (Ki Tauranga) is dedicated to providing and delivering a "High Quality Kaupapa Maori Health Services" and leadership to whanau, hapu and Iwi development through the delivery of General Practice and Mental Health Services in an innovative and holistic approach.
KAUPAPA
Ngati Kahu Hauora is user-friendly, approachable, confidential, passionate, understanding, motivated and committed to the well being of all people.